The Stage at Stillwaters is starting its summer performance schedule with Donna Marie Cary and Grace. I will try to post all that is going on here and keep you updated. For now let me post only a few. See below for directions to the stage.
April 18th – 6:00- 9:00 PM Donna Marie Cary along with Grace for potluck dinner and concert. Donna will be singing her original songs accompanied by Tamara Stuchlak on African drum and Darlene Pizzola on flute.
May 30th – 10:00 AM – noon the next day, Eastern Regional Uniteen Retreat and concert.

June 6th – 7:00 – 10:00 Dan Johnson (of Soulpajamas) and friends
Dan and Erin Johnson are Soulpajamas, a vocal/guitar duo who compose joyful, uplifting, life-affirming music, celebrating Spirit's connection to all. They travel internationally, speaking and performing music in concert, as well as at workshops, retreats, Unity, Religious Science, Universal Unitarian and other churches, health Spas and resorts.
June 20th – 4:00 – 10:00 Positive Music and Arts Festival, featuring Debi Smith, Rickey Payton Jr. and Friends as well as Dana Agnellini, Claudia Carawan, Donna Marie Cary, Amy Conley, Emily Hall, Nina Gibson, New Day, Joe Ginorio, and One Song Choir.   With broadcast on SeeQ Radio.   For directions, scroll to the bottom.  Please car pool if possible.  Food concession available or bring a picnic, blanket and lawn chairs.  Barrel Oak Winery wine tasting and sales.   Face painting, volley ball, and horseshoes.  Bonfire and drumming from 9:00 to 10:00.  Pictures and bios are below.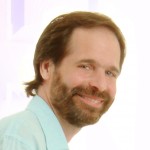 August 8th – 7:00 – 10:00 Cliff Rubin in concert
"Cliff Rubin will inspire, motivate and uplift your soul to attain glorious heights of love, joy and enthusiasm. Use his music as I do and I guarantee you will be blessed."
Terry Cole-Whittaker, Author and Lecturer
Positive Music and Arts Festival Line Up of Artists

Headliners:

Debi Smith
"Soaring", "ethereal", "radiant", "lilting", "majestic"- just a few of the adjectives critics use to describe the voice of Debi Smith. Drawing upon her own life experiences, observations and emotions to create her pop/folk sound and heartfelt lyrics that range from the sad to the funny, introspective to up-tempo, Smith's performances at festivals and concert halls across North America uniformly garner plaudits from audiences and reviewers alike. "As for Smith's genre of music…she is equally at home with country…pop…folk…jazz or Irish music. She is a first-rate guitarist, accompanying a crystal-clear singing voice that has a range of at least three octaves. And she is a master of the bodhran (Irish hand drum)"(Alan Hall, Chapel Hill News). "Debi Smith could sing just about any song and make your jaw drop. With her expressive and versatile voice and simple, honest songs, Debi Smith has gifts to spare", wrote Lou King, The Journal. And from folk music legend Tom Paxton, "Debi represents great songs sung with a God-given voice like few others. She is pure music." Aside from her solo appearances, Debi also performs as a member of The Four Bitchin' Babes, and as half of the sibling duo, The Smith Sisters.
Debi has performed at venues such as The Kennedy Center, Minneapolis's Guthrie Theatre, and The Epcot Center; in Canada, Europe and Russia; and appeared on NPR's Prairie Home Companion, All Things Considered, Mountain Stage, and World Café. She has appeared on syndicated PBS music specials including "The Smith Sisters in Concert," as well as CMT's "New Country," CBS Sunday Morning, and Good Morning America. Debi's songs have garnered her six ASCAP popular music awards and have been recorded by a growing number of artists including Tom Paxton, whose album containing a song of Debi's was nominated for a Grammy in 2004. Debi and her songs have been the recipients of many Wammie awards (Washington Area Music Awards), among them, Best Contemporary Vocalist and Album. Her song, "Virginia," was selected as a Virginia State Song Finalist. Debi's lyrics have been published in two Random House books, Crème de la Femme and Life's a Stitch (Random House), benefiting the Susan G. Komen Breast Cancer Foundation, National Coalition Against Domestic Violence, andAmFAR.
Debi Smith lives with her husband and son in Northern Virginia, where she was raised.

Rickey Payton Jr.
Music Producer – Composer: Rickey Payton, Jr. began his musical career alongside his father, renowned producer and educator, Dr. Rickey Payton, Sr., who strongly influenced his life's work. A Washington, DC native, Rickey Payton, Jr.'s career has taken him around the world as a performer working with many recording artists such as Stevie Wonder, Herbie Hancock, Barbra Streisand, Roberta Flack, and Celine Dion, to name a few. He has also performed for Queen Elizabeth.
Rickey Payton, Jr. is president of Seven Yards LLC, a multi-media recording and marketing firm that focuses on musical and entertainment concepts. Payton's musical endeavors reflect intense rhythmic, melodic, harmonic, and poetic content and are rich with cultural and soulful nuance. His experience working with many and diverse cultural styles showcases the sensitivity, flexibility, and versatility of his musical talent.
For more info please email info@sevenyards.com or visit www.sevenyards.com
Also Featuring:

Dana Agnellini
Dana Agnellini is a singer/songwrite/inspirational speaker committed to a world of peace through personal transformation. The songs written through him are guaranteed to open the heart to the divine presence within each of us. Sometimes contemplative, and sometimes just plain fun, his songs take you through a range of emotions. His empowering messages are driven home with a musical style all his own influenced by classic rock, country, folk and a splash of blues. Dana has 2 CDs, "One Light at a Time", and "For the Light". As a speaker, Dana weaves his music and his messages seemlessly, and is a regular guest speaker at various new thought churches on the East coast. Dana is also a contributing author for a bestselling new book entitled "Living the Law of Attraction" www.livingtheloa.com . This book is a compilation of real world Law of attraction stories and is endorsed by Bob Doyle, of "The Secret". This book quickly became one of the top 10 sellers in the inspirational category for Amazon.com. Some of Dana's songs are beginning to have a life of their own. "Angels Among Us" was used by Duke University as part of their fundraiser for Brain Tumor research. "Family Man" has been signed by Brandon Hills Music for country artist and feature film consideration. "Leap of Faith" was selected as the soundtrack for a pilot TV show which is currently on hold. "Leap of Faith" and "One Light at a Time" are featured on a CD which accompanies the book, "I am a Miracle, volume 2". www.iamamiracle.com . His preferred live venues are church services, private/House Concerts, spiritual gatherings, and corporate events. Contact: www.danaagnellini.com www.myspace.com/danaagnellini email dagnellini@yahoo.com or by phone 540-226-8543.

Claudia Carawan
The Musician: Claudia Carawan (singer/songwriter, pianist and entertainer) has been wowing fans with her high-energy, heart and soul music for many years. Her soulful vocals have been compared to Bonnie Raitt, Amy Grant and the late Eva Cassidy and she sings with great passion, covering a wide range of expression. Her voice has been featured in national advertising, and she has studied with jazz legends (Billy Taylor and Max Roach) and shared the stage with r&b/blues legends Delbert McClinton and The Fabulous Thunderbirds. As an artist Claudia loves to create music that inspires and empowers her listeners.
The Songwriter & Recording Artist: As a songwriter Carawan writes from the heart and blends r&b, pop and soul into her compositions. These stylings, combined with her heartfelt lyrics (which reflect on love, life and hope) add new meaning to the expression "positively soulful." To date she has released two independent recordings Out of the Blue (positively soulful pop music) and Fearless (a collection of high-energy inspirational songs).
The Inspirational Speaker: Carawan was so inspired after hearing Maya Angelou speak that she began creating spiritual lessons that integrate drama, poetry, story-telling and music. She has shared her "Music Lessons" with many spiritual communities and businesses and has inspired many people with her genuine spirit, beautiful music and great talent.
The Teacher & Music Director
Claudia Carawan works as a Music Teacher for a school that serves "at risk" teenagers. For many years she has inspired students to discover and develop their individual gifts and creative abilities. Claudia loves working with the hip hop generation and they have inspired her too! Claudia also serves the greatest church on the planet (Unity Christ Church of Bon Air) in Richmond, VA as Music Director. She is happily married and lives in Richmond, VA with her family.

Donna Marie Cary
Not only is Donna Marie Cary a singer/songwriter, but also a minister, teacher and messenger of love. Her inspirational music and lyrics have uplifted and deeply moved thousands at retreats, churches, prisons and schools for over twenty years. Her innate gift of bringing people together in love, peace and forgiveness, through her dynamic voice and presence, is truly an unforgettable and most joyful experience.

Amy Conley
Amy currently serves as Music Director at the Celebration Center of Religious Science in Falls Church, VA. She feels blessed to have performed with national New Thought artists such as SuZ Ogden, Cynthia James, Daniel Nahmod, JD Martin and Jan Garrett, Michael Gott and Lisa Ferraro. A graduate of Berklee College of Music (Boston), Amy is active in several community theatre groups in the Washington, DC, area pursuing a love of theatre. She has been honored with two WATCH Award nominations for acting and one for music direction.

Nina Gibson
Nina Gibson Singer/Songwriter and Drum Circle Facilitator
Nina Gibson is a singer/songwriter, who got hooked on hand drums and djmebe's 15 years ago and started facilitating drum circles regularly. Nina's clear voice resonates in her passionate acoustic originals, captivating Celtic airs, and rousing community drumming experience. Her varied training allows her to engage the creative, body, mind and Spirit in each person through her music and the art of drumming. Nina's music can be heard in the DC Metro area and beyond at local venues, wineries, churches, retreats and house concerts. Nina co-facilitates drum circles for retreats, on-going drum circles, and just recently for the Walter Reed Army Hospital. She is the former Director of Music for Unity Life Center, Chantilly, music/drama teacher at the Montessori School of McLean, faculty at the Northeast Montessori Institute, founder of the No. VA New Moon Hoop for women, and owner of FLYng, LLC for Aviation engineering and Arts consulting. Contact Nina at www.wheresNina.com

New Day
Why We're Here New Day is committed to performing music that uplifts, energizes, and heals the human family, celebrating both our diversity and our common humanity. Although we choose only music with a positive message, our style is eclectic, ranging from vocal jazz to world beat, gospel, country, and rock.
Where We Perform
New Day was very excited to be invited to play at Adams Morgan Day Festival in Washington, DC. New Day also opened PosiPalooza, the DC-area stop on the New Thought Songwriters Tribute national tour, in April 2006. We have held 3 standing-room CD release concerts at Unity of Fairfax. As the house band at Unity of Fairfax, we play for 250 members at the 11 a.m. service on the first and third Sundays of the month. New Day has also played at many churches in Virginia and North Carolina, as well as large benefits for non-profit organizations
With their vibrant spirit, juicy harmonies & inspiring selection of songs, New Day opens hearts, gets hands clapping, feet tapping, and brings a powerful sense of healing & empowerment to listeners at every performance! Professionalism, passion, and a positive message . . . make a difference in your community or organization by sharing the uplifting music of New Day.
—Faith Rivera, Emmy-winning singer/songwriter
I was proud and honored to have New Day open for our PosiPalooza concert event. They had the audience inspired and dancing in the aisles. In the relatively new and rapidly growing genre of positive spiritual music for all faiths, New Day is a driving force and a breath of fresh air. Great arrangements on well known and traditional songs, as well as fresh new original songs, make New Day a one-of-a-kind experience for an event of any size or religious demographic. You can always count on a high-spirited and professional presentation from this group!–Richard Mekdeci, Co-founder, New Thought Songwriters Tribute
Directions:
From the DC area, go west on Rt 66 to exit 27.
From the west, go east on Rt. 66 to esit 27.
At the stop sign on the off ramp, turn right ( left coming from the west).
Go north about 100 yards to the stop sign.
Turn left onto Grove Lane (F185) and drive 1.3 miles.
Turn left under Rt. 66 onto Ramey Rd. (Rt 732).
Drive 0.8 miles to Janes Lane on the left.
Turn left and please drive slowly on our dirt road to 4279 (third house on left).
Come in and have fun.
From Jeff Wolf,
Tax day tomorrow. Hummmmm
Sometimes musicians wish they had more money, more gigs, more venues. Just be grateful the government doesn't tax fun or friends. We all would be in the poor house.
Recording continues with projects finishing and new ones beginning. It's always a joy to watch the artist's light up when they hear what has been in their heads for so long.
Drumming continues with New Day, JoyRide, Bob Cats and Healing Drums. The drum circle now has a foundation and the walls will soon be rising out of the ground. The weather is about to break and I can continue improvements to the stage just in time for the second season of concerts. What a joy to walk out my back door to world class music. It is being built and they are coming. WOW!
Blessings to all. Stop by for a meal, bring your ax and jam. Whether you are passing through on your way to a gig or need a place to create for a few days, Stillwaters Studios are at your service.
Jeff Wolf